The Whitechapel Gallery looks at the important role the Government Art Collection plays in commissioning British artists to make new works of art.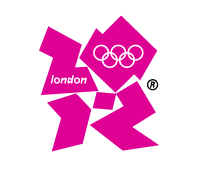 The Government Art Collection is one of the most important collections of British art, with 13,500 works dating from the 16th century to the present day displayed in 420 government buildings worldwide.
This display, a key part of the London 2012 Festival, marks 60 years of commissioning for the Government Art Collection and unveils a new work inspired by the London 2012 Olympic and Paralympic Games.
Works in the exhibition, many being shown for the first time in a public gallery, date from 1949 to the present day. Highlights include L. S. Lowry's painting of Queen Elizabeth II's coronation procession in 1953 and John Piper's city scenes for the British Embassy in Rio de Janeiro in 1949. Catherine Yass' colour transparencies of the British Embassy in Paris in the day and evening light (1999) will be on display, as well as a pen and ink drawing by Donald Urquhart featuring an A to Z guide to Los Angeles (2010).
The display also includes works by artists including Edward Bawden, Andrew Grassie, Robert Holyhead, Runa Islam, Eduardo Paolozzi, Tom Phillips and Conrad Shawcross.
Government Art Collection: Commissions: Now and Then (21 June – 2 September 2012) in Gallery 7 is part of the Whitechapel Gallery's on-going programme opening up important public and private collections for everyone and is the final of a series of five displays exploring the diverse nature of the Government Art Collection and its role promoting British culture on the world stage.
Shown alongside this is The Story of the Government Art Collection (Until 2 September 2012) in the Pat Matthews Gallery (Gallery 4), displays the Collection's archives for the first time. Rare documents include papers detailing the loan of Winston Churchill's bust to the Oval Office in Washington from 2001 – 2008, and records of paintings hung in 10 Downing Street under Prime Ministers from the Duke of Wellington to John Major. A 1962 document records artist William Coldstream's proposal that the Whitechapel Gallery hold an exhibition of the Collection, while a World War II photograph shows the bomb damage to the State Rooms of 10 Downing Street.
For 113 years, the Government Art Collection has acquired paintings, sculptures and work in other media dating from the 16th century to the present day. On display in government buildings worldwide, their purpose is to promote British art and artists.
Donald Earl